I've recently been getting into Software-defined Radio (SDR), mostly using a HackRF - a radio tranceiver capable of operating from 1MHz to 6GHz (which is a huge range).
One of the most simple (and most interesting attacks) which can be done with SDR is what's called a Replay Attack. It works by simply recording a signal, and then rebroadcasting it. I was able to use this attack to lock and unlock my Jeep Patriot (2006) with my computer. Here's how...
First I recorded the "unlock" and "lock" signals from my keyless entry remote using this "flowgraph" in Gnu Radio Companion: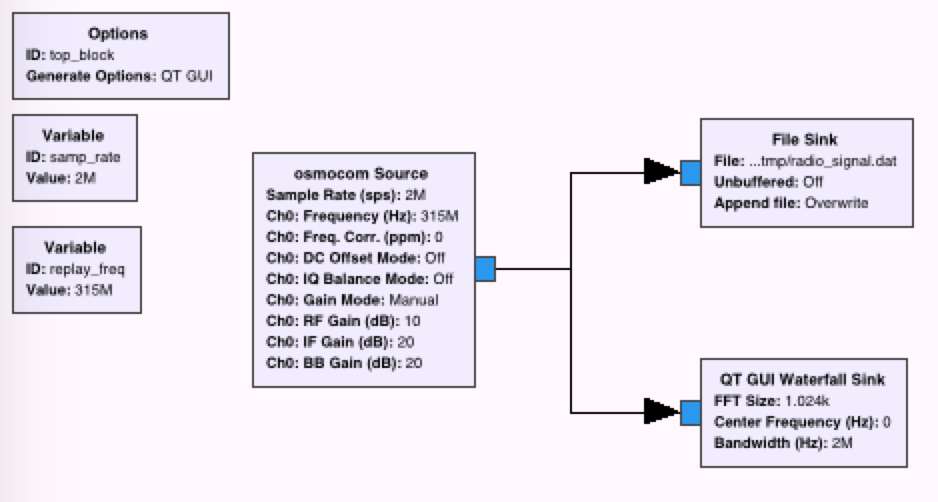 A couple things to note about this flow graph:
The frequency is 315 MHz (the frequency at which pretty much all keyless entry)
It records at ...